Roseon Mobile App is being continuously improved and we are looking for iOS testers and innovators who want to be the first to experience the latest features. Here is your chance, just install the Roseon app through Testflight.
What's Testflight
TestFlight is a platform provided by Apple that allows public users to install beta version of your app. It's important to realize this is different from the App Store (which is available to the general public) vs Testflight.
Why you should join Beta Program for iOS users
Roseon App beta testers get to try new features, enhancements and improvements that have not officially launched yet. By installing Testflight version, you'll get access to early beta versions of the iOS application with fully integrated features, without waiting for Apple's approval.
We encourage you to share your feedback and the improvements you'd like to see.
You can stop participating in the program at any time.
How to join Beta Program for iOS users
Step 1: Install Testflight application:
Step 2: Set up the initial steps for Testflight. Once done, you will be on the main page of Testflight. Currently, no application is available.
Step 3: Click on this link and click "Start Testing"
Step 4: Click "Accept" and "Install", wait for the app to be successfully installed.
Now, you have successfully installed Roseon App through Testflight. In the future, when a new app version is available, you can update with the latest version using Testflight.
Have a great experience with Roseon Finance! And much appreciated if you give us your feedback!
About Roseon Finance
Roseon Finance ($ROSN) is a mobile yield aggregator that manages your crypto + NFT portfolio and optimizes yield across DeFi and CeFi networks. Acting as the gateway to DeFi, Roseon Mobile is a crypto finance app that is available on both Android and iOS and was built to help onboard new users to DeFi with its customer-centric design. Roseon has its own utility token $ROSN, with a total supply of 100 million, which is used for staking, transaction fees, and participating in tiered products and services on its mobile app.
Sugar Kingdom is the best sugar rush experience that RoseonPad launched this 2022. Fill your portfolio with the colors of a rainbow lollipop by participating on our partner activities.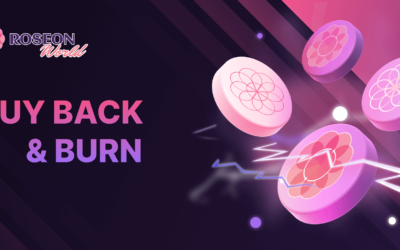 Roseon WonderApp, a licensed mobile crypto app that integrates CeFi and DeFi services within a...
We are thrilled to introduce an exciting content initiative with play-to-earn and Metaverse data directory UpOnly.