Roseon Finance ($ROSN) is proud to announce the partnership with MoonFarm ($MFO), the CeDeFi hub for Multichain farming. Under the terms of the partnership, Roseon Finance will launch an $MFO Reward Program on Roseon Mobile App, which allows users to stake $ROSN and earn $MFO rewards. MoonFarm will also launch the ROSN/BNB LP farming pool on their platform to reward its community with $ROSN tokens by providing liquidity on Pancake Swap. Both teams have found synergies and continue to explore opportunities together.
The partnership between Roseon Finance and MoonFarm is based on our shared long-term vision of acting as a gateway between CeFi and DeFi. "This is our biggest collaboration to-date and excited to be working with MoonFarm, it's rare to meet a project with similar goals and vision. We want to build the first #CeDeFi community in the space through awareness and education.", said by Allan Ta, CEO of Roseon Finance. Both of us will bring more benefits to our users by shaping #CeDeFi community, and boosting adoption with valuable news and contents.
"We're super excited to partner with Roseon. Bringing and connect CeDeFi projects to the community is the next big thing, and we want to be right there with them, to cater to the demand for high yield farming to users. Roseon is such an interesting project with the top-notch interface and huge upside potential. I personally think that Moonfarm and Roseon will be a leader CeDeFi platforms in the near future. I believe that with this partnership Moonfarm and Roseon will bring a wave of CeDeFi and attract similar projects to join will be a very cool thing that blockchain users can experience.", said by Frank Dang, Chief Growth Officer of MoonFarm Finance.
About MoonFarm
MoonFarm is a DeFi and Centralized Finance (CeFi) hybrid yield farming aggregator. It provides the best of both worlds, offering all the cost-effectiveness, easy access, transparency, and rapidity of DeFi yield farming, in addition to offering the security associated with a centralized financial ecosystem.
Moon Farm optimizes Yield Farming interest (APY/ APR) and provides users with the ability to choose what farms they want to use, or the system will automatically determine the best farming strategies using the yield optimization engine.
Website | Twitter | Telegram | Telegram Announcement | Medium
About Roseon Finance
Roseon Finance ($ROSN) is a mobile yield aggregator that manages your crypto + NFT portfolio and optimizes yield across DeFi and CeFi networks. Acting as the gateway to DeFi, Roseon Mobile is a crypto finance app that is available on both Android and iOS and was built to help onboard new users to DeFi with its customer-centric design. Roseon has its own utility token $ROSN, with a total supply of 100 million, which is used for staking, transaction fees, and participating in tiered products and services on its mobile app.
Website | Medium | Twitter | Telegram
Sugar Kingdom is the best sugar rush experience that RoseonPad launched this 2022. Fill your portfolio with the colors of a rainbow lollipop by participating on our partner activities.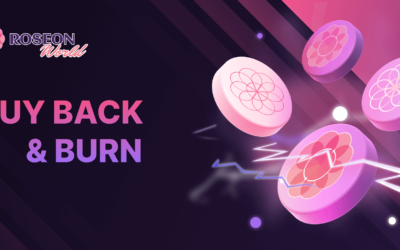 Roseon WonderApp, a licensed mobile crypto app that integrates CeFi and DeFi services within a...
We are thrilled to introduce an exciting content initiative with play-to-earn and Metaverse data directory UpOnly.