To celebrate the partnership with Flourishing Capital, Roseon Finance has listed $AI token and would like to introduce the Trade & Draw and New Savings Pool.
Users can enjoy savings with $AI or trade $AI and grab the chance to win $2,000 in $AI. Details of each program are as follow:
Activity 1: $AI Savings Pool
Roseon Finance and Flourishing Capital users can deposit $AI into our new savings pool to earn more $AI with fixed rates.
Term: 120 days locked
Pool Limit: 1,500,000 AI
Fixed rate: 35%
Notes:
No early unstaking, the principal and earnings will be transferred to the balance once the term completes.
All deposits are locked in and earnings begins at 00:00 AM UTC
Activity 2: Trade & Draw
Roseon Finance and Flourishing Capital users can join Trade & Draw and grab the chance to win $400 in prize token.
Total Reward: $2,000 in $AI
Campaign Period: 8 AM UTC, Oct 22nd – 8 AM UTC, Oct 26th
Participants are required to trade AI token and must maintain a trading volume above $1,000 USD in order to be qualified for the lucky draw at the end of the campaign
5 lucky winners will be randomly selected based on the trading volume, the bigger it is, the more chance for users to win. Each will win 400$ in prize token.
Please note that trading volume means total token buys + sells.
Download Roseon Mobile App
Sugar Kingdom is the best sugar rush experience that RoseonPad launched this 2022. Fill your portfolio with the colors of a rainbow lollipop by participating on our partner activities.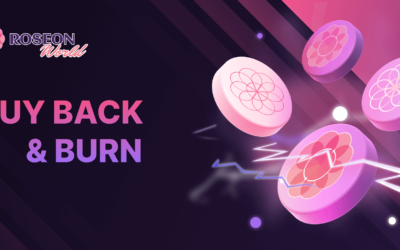 Roseon WonderApp, a licensed mobile crypto app that integrates CeFi and DeFi services within a...
We are thrilled to introduce an exciting content initiative with play-to-earn and Metaverse data directory UpOnly.