They say that success tastes much better when shared, and Roseon Finance wouldn't have had a successful year without our very supportive community.
As a way to give back to those who believed in us and show the spirit of New Year, we will be sending a gift of appreciation to all IAO participants.
$10,000 in ROSN for ZomFi and Torekko IAO participants
$10,000 in ROSN for all IAO participants
You will receive the gift directly to your wallets on Roseon App by January 9th.
Roseon Finance continuously evolves and adapts to the CeFi, GameFi, and NFT markets. We are looking forward to another year of success and, of course, continuous support from our loving community.
Last, we would like to greet everyone with a "Happy New Year."
Sugar Kingdom is the best sugar rush experience that RoseonPad launched this 2022. Fill your portfolio with the colors of a rainbow lollipop by participating on our partner activities.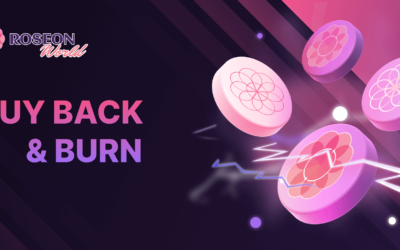 Roseon WonderApp, a licensed mobile crypto app that integrates CeFi and DeFi services within a...
We are thrilled to introduce an exciting content initiative with play-to-earn and Metaverse data directory UpOnly.