Metaverse – noun, "a virtual-reality space in which users can interact with a computer-generated environment and other users."
Roseon Finance's goal is to be one of the frontrunners in developing various use cases of cryptocurrency. We will be running a campaign to jumpstart our users' journey towards the metaverse.
Join our New Year, New Me"taverse" campaign and get a chance to be one of the 5 LUCKY WINNERS OF OCULUS QUEST 2 (128 GB).
Campaign Period: Jan 6th – Jan 20th
HOW TO JOIN
Make sure that you download the app on the links below.
Complete Sumsub KYC integrated in the app
Follow @RoseonFinance on Twitter
RT this post
Join TG: t.me/Roseon
Fill out this form: https://forms.gle/h96BdEA8g49LY7J37
WINNER ANNOUNCEMENT
Winner Announcement Date: within 72 hours after the end date
5 Lucky Winners of an Oculus (approx worth $299) each
We will contact to winners for the distribution of reward.
Roseon Finance reserves the right to disqualify any participants showing signs of fraudulent behavior immediately
Winner List
DOWNLOAD ROSEON MOBILE APP
ABOUT ROSEON FINANCE
Roseon Finance ($ROSN) operates an easy-to-use launchpad, aggregator, wallet and swap application, that allows users to stake and yield farm. Its mobile yield aggregator manages users' digital assets and acts as the gateway to DeFi, providing services across its multiple products and features including Roseonpad, a launchpad focused on new and emerging gamefi and NFT projects. Roseon had completed its original roadmap ahead of schedule and has added new key strategic developments to incorporate #GameFi and #Metaverses into its application. Roseon is available on both Android and iOS with the $ROSN utility token used for staking, transaction fees, and participating in tiered products and services.
Sugar Kingdom is the best sugar rush experience that RoseonPad launched this 2022. Fill your portfolio with the colors of a rainbow lollipop by participating on our partner activities.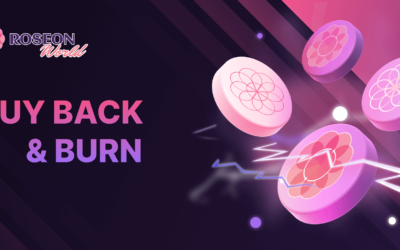 Roseon WonderApp, a licensed mobile crypto app that integrates CeFi and DeFi services within a...
We are thrilled to introduce an exciting content initiative with play-to-earn and Metaverse data directory UpOnly.