"The aim of marketing is to know and understand the customer so well, the product and service fits them and sells itself." – Peter Drucker
The Marketing Team is responsible for promoting Roseon's business and mission. Working behind the CEO, the marketing team also acts as the company's public face. Coordinating and generating all marketing materials and communicating with prospect partners, investors, and customers must be done while presenting a positive image of the firm.
Some of the Marketing Team's roles includes, but are not limited to:
Promoting the brand image and developing strategies to maintain this
Conduct and study customer trends
Communicate with the other teams to synchronize the product and partner releases
Develop and maintain brand website
Create images and messages for circulation
Launch customer campaigns to encourage activity in the community 
We are proud to showcase some of the people working in pushing Roseon World towards its goals:
Marketing Head – Danie Le
As the team leader, Danie is in-charge of finding the synergy between her team members. She is the one to decide the tone and direction of all marketing initiatives and campaigns that Roseon will take. A fully integrated strategy drives the team's effort that the Marketing Head will come up with.
"We push each other to think big, differently and work hard everyday even when the market is not good. Crypto users take only 5% of the world, and we want to use our product to make crypto become accessible to everyone."
Head of Community – Dada Zhuang
"From Holder to Roseoner"
One of the very first members in Roseon family, Dada is now working as the Head of Community. She leads her team of Community Managers/Admins in liaising between the communities. Her team serves as the first level of support in assisting and guiding our users with their concerns. 
Content Writer – Anne "Cat" Atayan
Another community member turned family, Cat, has provided her experience as a long-time gamer in developing the story of Roseon WonderLand and incorporating the upcoming games into the vision. Aside from content writing, she is also in-charge in handling Roseon's social media accounts and providing updates and announcements to the community.
Aside from the team members mentioned above, we also have the set of Community Admins and other teams such as Partnerships and Business Development working hand-in-hand with the Marketing team towards its goal!
We hope that this short introduction has given our community insight into who the faces behind Roseon World are!
Don't forget to follow us for more updates!
Sugar Kingdom is the best sugar rush experience that RoseonPad launched this 2022. Fill your portfolio with the colors of a rainbow lollipop by participating on our partner activities.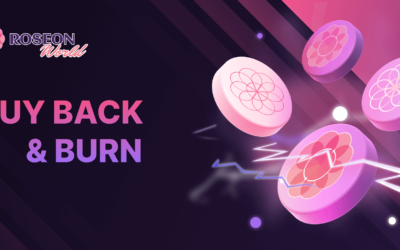 Roseon WonderApp, a licensed mobile crypto app that integrates CeFi and DeFi services within a...
We are thrilled to introduce an exciting content initiative with play-to-earn and Metaverse data directory UpOnly.